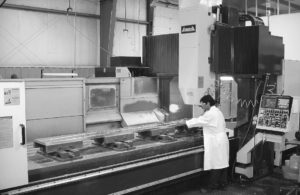 MSI offers our customers monolithic targets (up to 4 m long) – clamp or bolt down styles and multi-piece tile sets or any other custom designed target assemblies – depending on the customer specification.

Our R&D has been working on numerous state-of-the-art production capabilities such as casting, powder metallurgy, spraying, various transforming techniques and bonding – we strive to make our customers happy – that is why we do not stop until we deliver the best product repeatedly acceptable with great return of investment.
In cooperation with our customers, R&D department and in house design team have been working to advance planar targets efficiencies through innovative target design and manufacture. These result have increased the target life, reduced change out cycles and increased sputtering deposition rates for specific materials while also utilizing existing sputter equipment.
Again, developing and increasing material utilization and system throughput while reducing the total cost of production is one of our goals – we can work together with your engineers to build your sputtering target specification.